Becoming a civil engineer is a challenging and rewarding career choice. In this article, we will provide you with all the necessary information to help you make a decision about whether or not this is the right path for you. We'll cover everything from what civil engineering is all about to what kind of education you need to pursue it. We'll also answer some common questions about the profession, such as why people choose to become civil engineers, what the job market looks like, and more. Ready to start your journey? Let's get started!
What is a civil engineer?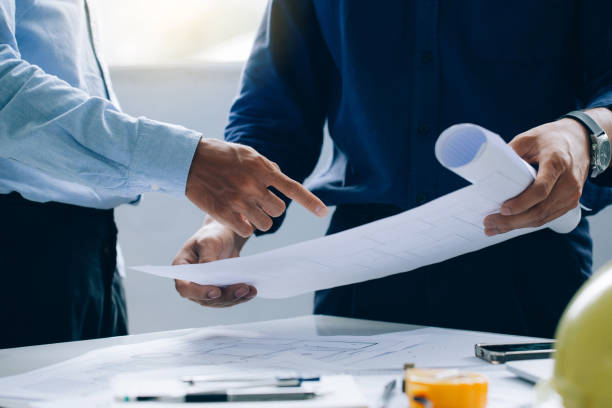 A civil engineer is a professional who provides advice and assistance to governments, businesses, and individuals on all aspects of infrastructure – from roads and bridges to water systems and sewage systems. They also work with architects to design buildings and other structures. Civil engineers may specialize in one area of infrastructure or be broadly skilled in many areas.
Many civil engineers hold undergraduate degrees in engineering or related fields before qualifying as professionals. After qualifying, many civil engineers work for consultancies, government agencies, or private companies. Other civil engineers may teach at colleges or universities.
Like all professionals, a civil engineer must have good communication skills and be able to work independently and solve problems. They also need knowledge of mathematics, physics, architecture, construction techniques, computer sciences, and other relevant disciplines. In addition to their technical expertise, civil engineers must be able to think strategically and problem-solve creatively.
How to become a civil engineer?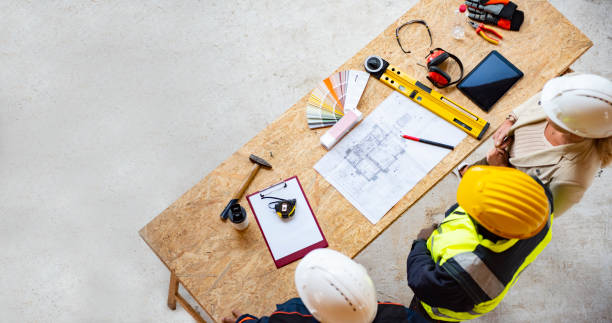 One of the most in-demand professions in the world, civil engineering is a field that requires both technical expertise and creativity. Civil engineers help design and oversee projects that improve the quality of life for people throughout the world.
There are many steps you need to take to becoming a civil engineer, but this comprehensive guide will walk you through every one of them. From acquiring the necessary qualifications to finding work, this guide has everything you need to get started on your civil engineering career Path!
First and foremost, you must have an undergraduate degree in engineering or a related field. Civil engineers use a wide variety of techniques and skills, so it's important that you have a well-rounded education. After obtaining your undergraduate degree, you should consider pursuing a graduate degree in order to gain even more specialized knowledge.
The next step is acquiring the right skills and credentials. Civil engineers typically require a licensure or certification from professional organizations such as the American Institute of Architects (AIA) or National Council of Architectural Registration Boards (NCARB). These certifications can be difficult to obtain, but they are essential for finding work as a civil engineer.
In addition to licensure or certification requirements, many employers also require candidates to possess specific skills and knowledge. For example, many employers require candidates to have experience working with computers and software programs. In order to be successful as a civil engineer, it is important that you keep up-to-date with industry trends .
The different types of civil engineering degrees
There are many different civil engineering degrees out there, but which one is right for you? Civil engineering has a lot of different sub-disciplines, so it's important to choose the right one for your career goals.
Here are the different types of civil engineering degrees and their associated careers:
Traditional Civil Engineering – This is the most common type of civil engineering degree, and it trains students in all aspects of civil engineering. Typical careers paths include working as an engineer in a private or public company, or becoming a government employee responsible for projects like roads and bridges.
Environmental Engineering – Environmental engineers work to protect people and the environment from harmful effects of construction, development, and use of land. They may study things like water resources management, air quality control, hazardous materials management, and landscape architecture. Some environmental engineers become consultants working with businesses and government agencies to help them meet environmental goals.
Structural Engineering – Structural engineers design and oversee construction projects that involve tall buildings, bridges, tunnels, and other structures. They must have knowledge in both structural analysis (a branch of mathematics) and design (including concepts like loadbearing capacity, stability analysis, wind load calculations, earthquake resistance). A few percent of structural engineers become successful independent practice consultants.
Geotechnical Engineering – Geotechnical engineers help designers understand how soils interact with built structures. They may work on projects like building foundations or highways underground. Geotechnical engineers.
What are the requirements for becoming a civil engineer?
Civil engineering is a broad and diverse field that requires a great deal of specialized knowledge and skill. To become a civil engineer, you generally need a degree in engineering or a related field, as well as experience in the field. In addition, many civil engineers require certification from the National Board of Examiners for Engineering and Technology (NBE), which may involve passing an exam.
The job market for civil engineers
There are many different ways to become a civil engineer, and the job market is constantly changing. However, most civil engineers work in private companies or government agencies. Civil engineers usually need a degree in engineering, but some jobs may only require a diploma or an associate's degree. Some civil engineers specialize in certain areas of engineering, such as transportation or water resources. The best way to find out if becoming a civil engineer is right for you is to research the available jobs and find out what skills and qualifications are required.
How to prepare for the civil engineering exams
Civil engineering is a very challenging and rewarding profession. Becoming a civil engineer requires both an academic and practical background. A civil engineering degree from a well- respected university is the minimum requirement for most jobs, but there are many other factors to consider when selecting a civil engineer.
The civil engineering exam requirements can vary depending on the position you want to pursue, but most exams require at least three years of relevant experience or equivalent coursework. The National Council of Examiners for Engineering and Surveying (NCEES) offers several online courses that can help prepare you for the exams. The NCEES website also has sample questions from various exams.
Once you have completed your education and experience requirements, it's time to start looking for a job as a civil engineer. The best way to do this is by networking with other engineers and industry professionals. You can also visit the career center at your local college or university to find out about opportunities in your area of interest.
Education requirements for civil engineering
To become a civil engineer, you will need to have a bachelor's degree in engineering. You may also need to pursue additional education and experience, depending on the exact field of civil engineering you want to pursue. Some common areas of study for civil engineers include structures, transportation, water resources, and coastal systems. Many civil engineers work as consultants or in government agencies.
How to become a civil engineer
There are many ways to become a civil engineer, but the most common route is to complete an undergraduate degree in civil engineering at a recognised university and then apply for relevant jobs. Some civil engineers may also gain experience working as engineers in other fields before starting their own business.
License requirements for civil engineers
Civil engineers are responsible for planning, designing, and overseeing the construction of public works projects such as bridges, highways, airports, water and sewer systems, schools, hospitals, and prisons. In order to become a civil engineer, you will need a degree in civil engineering from a accredited college or university. You will also need to pass the Professional Practice Exam (PEP) from the National Council of Examiners for Engineering and Technology (NCEE). Additionally, you will need to complete at least one year of professional practice before you can apply for licensure.
The Job Outlook for Civil Engineers
The job outlook for civil engineers is excellent. The Bureau of Labor Statistics (BLS) projects that the number of jobs for civil engineers will grow by 13 percent between 2018 and 2028, which is faster than the average for all occupations.
Civil engineering is one of the most in-demand professions today because it plays a critical role in many aspects of society. Civil engineers work on projects such as building roads and bridges, designing airports, and maintaining infrastructure. They also work on environmental projects such as cleaning up toxic sites or creating new parks.
Civil engineers typically have a five-year degree in engineering or a related field. However, there are a few exceptions to this rule. For example, some engineers who work on construction projects may only need a four-year degree. Many civil engineers also have a certification from the American Society of Civil Engineers (ASCE).
The good news is that you can become a civil engineer without having any college education. There are several programs available that will teach you about engineering principles and how to design and conduct engineering investigations. In addition, many civil engineering companies are looking for individuals with certification from the ASCE or other organizations.
Conclusion
As someone who loves to plan and figure out how things work, the prospect of becoming a civil engineer sounds like the perfect career choice. But before you can even think about pursuing this path, you first have to learn about all of the different aspects of the profession. In this full guide, we are going to teach you everything you need to know in order to become a civil engineer. From getting your degree in engineering to finding a job in the field, we will cover it all! So if this is something that interests you, be sure to read through our guide until the end. We hope that it will help you make an informed decision about your future.